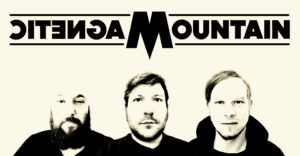 Some guys from Darmstadt, Germany playing proper heavy riff rock!
Influenced by bands and musicians of the past century, their songs evolve to an experience that can not only be heard but also be physically felt – especially when you witness their performance live.
Deeply tuned, drifty and massive but otherwise difficult to explain in words, their music also comes with quiet and decelerated parts, to give the listener a little breather.
All in all it's about the passion, the love and the joy of music.
9  out of 10 on metal.de!! Read the whole german review here
German review of "Lodestone Sanctuary" on Fat'n'Holy's blog page
Spanish review of Lodestone Sanctuary on "La Habitation 235"